MUAY THAI COACH
ABOUT CHRIS...
Iceni are very lucky to host the extremely talented and wizard-like, Chris Carley. When Chris is back in Norfolk over the weekeds, you can attend the 10:15am sessions every Saturday in Wroxham; NR12 Fitness. Contact us for more details.
One of the best coaches in the UK, Chris Carley has been involved with martial arts since he was 11 years old and over this time has developed a very open-minded approach to his martial arts training.
It was while Chris was training at Dan Inosanto's Academy in Los Angeles, that he attended a Thai Boxing seminar led by Master Chai Sirisute.
Chris recalls, "This was the first time that I saw a Thai doing Thai Boxing, and it blew me away. I watched Master Chai Sirisute striking the bag, and it was poetry in motion. I remember thinking, "That is perfection, and I want to be just like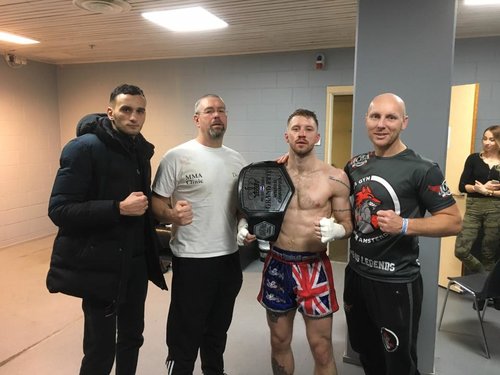 that." Speed, poise, balance, power. Everything. I watched him, and it all made sense."  Since then, Chris has gone on to coach UK, European and World Champions. As well as current UFC and Cage Warriors fighters..
Chris says, "I believe that Thai Boxing is the most wonderful, well-rounded striking art in existence. It offers the most effective use of all strikes, with the best balance, speed, precision and power. The recovery to balance rates are phenomenal, and the additional techniques of knees and elbows, clinch and throws ensure that Muay Thai remains the most complete fighting sport in the world." If you would like to get more information on when Chris is available, click below.